Now that Thanksgiving is behind us, and more calories than we need to exhaust in a year were inhaled in just a few hours on one epically yummy daytime, we pretty much all feel sick and bloated. The good practice to get yourself appearing ordinary again( and back into your throbs) is to eat healthy. No more epic leftover sandwiches. No more grabbing forkfuls of stuffing as you overtake the fridge.
It's time to get the bowls and pans out again and crowd your fridge with healthy, good-for-you dinners. We have seven easy recipes that'll take you through the week: Granola bars and whole particle zucchini food for the morning. Baked falafel, kale salad and tahini primp for lunch. Butternut squash enchiladas and turkey soup for dinner( and for helping do away with the rest of the Thanksgiving leftovers ).
Cook and devour these recipes — and feel like yourself again before you know it.
Cranberry Orange Granola Bars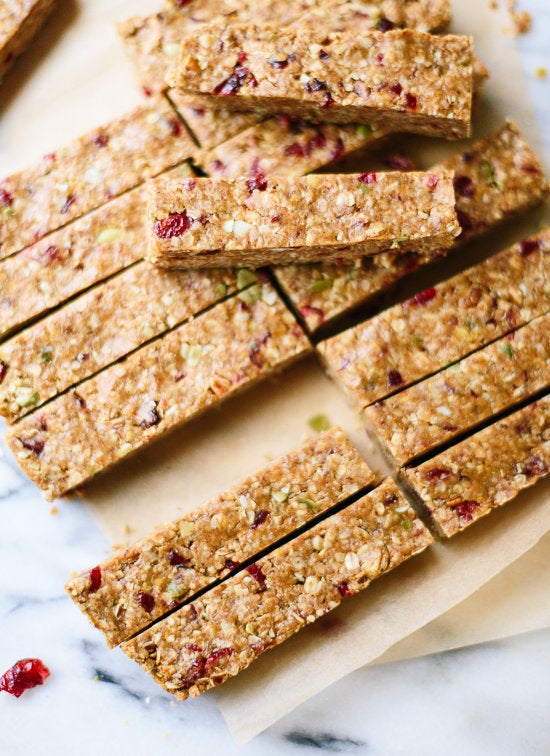 Pinch of Yum